It's a land that time forgot–just waiting for your unique visit. Whether it's the easily walkable downtown or the many waterfalls, it has something for everyone. If it's free, it's for me! Our restaurants are sports bars, sandwich shops to 5 star. A while back drink by the glass was voted in so we now have some lively places with live music.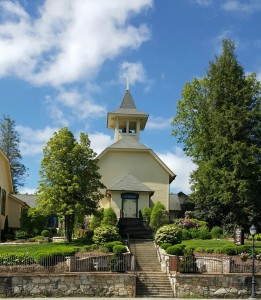 Highlands has beautiful churches. Cultural events are both seasonable and year around. There is the Woodruff Civic Center for basketball, exercise, tennis, and 'indoor' swimming(!).
Planned activities for the kids/grandkids during the summer.
And the lodge has plenty of wonderful sights right outside your front door.  Listen to the creek sing as you enjoy a fun game of checkers with a friend or family member.  Or find a relaxing spot alongside the creek and enjoy the sights and sounds you can't experience anywhere else.  There's always plenty to do, and that's what makes Norton Creek Lodge such a wonderful place.