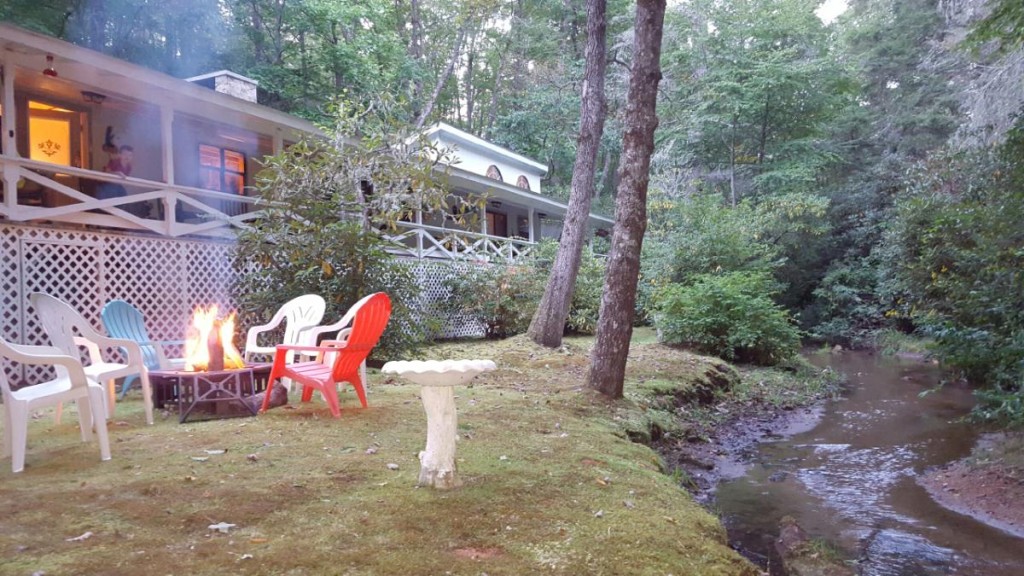 When you think of 'sanctuary'- time away from all the stresses and calendar commitments; think Norton Creek Lodge in Highlands NC. A warm and inviting hideaway in the cool Blue Ridge Mountains, Norton Creek Lodge is a perfect getaway for family reunions, small group meetings and romantic weddings.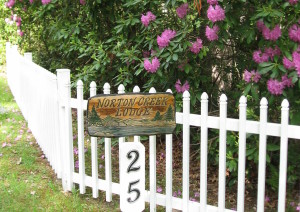 It invites reunions, extended family hospitality or small inexpensive weddings by the bubbling brook surrounded by the flowering mountain rhododendron forest.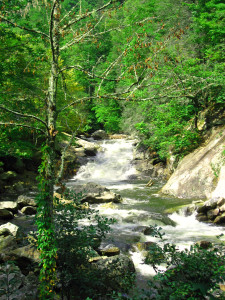 It's also an excellent small group meeting place, away from the hustle bustle of the big cities. Creativity flows with the singing brook. What you see above is only part of the length of the house (2 master suites) and the wrap around forever porch!
Norton Creek Lodge welcomes all who come into its wonderful private environment. Inside you will find the world of wood-wormy chestnut, knotty pine, cherry, cypress-all hand-fitted by a detailed and skilled craftsman.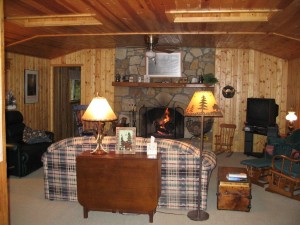 Rent (season/monthly/weekly) is seasonally based with discounted rates during the off season, holiday rates higher. Have a small dog on flea medication: We can do it. It is managed by The Chambers Agency, Realtors (888)526-3717. Give the Chambers Agency a call and talk with Jeannie, Tucker or Susan (www.ChambersAgency.net).